Our mission is to enable tangible digital replicas of products and digital environments by giving them lifelike tactile properties. We manufacture and sell easy-to-use hardware and software haptic solutions that unlock the effective use of virtual simulations and augment digital content.
We strive to advance the use of haptics by focusing on creating high-quality tactile feedback, curated design, and a seamless user experience.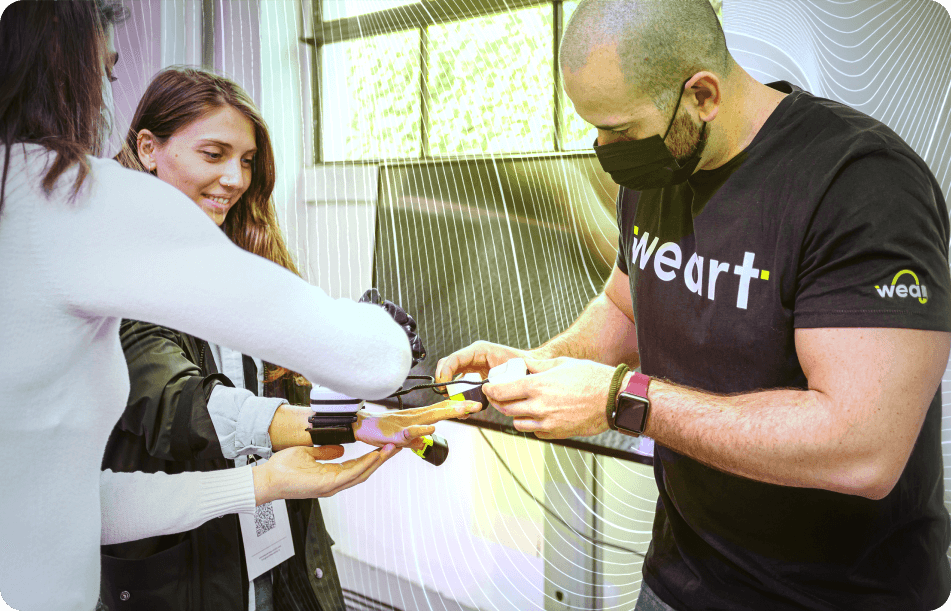 WEART's foundation goes back to the meeting of Guido Gioioso and Giovanni Spagnoletti during their Ph.D. studies at the Robotics and Automation Lab at the University of Siena, under the guidance of Prof. Prattichizzo. In 2018, they founded WEART company together with the engineering and industrial partner e-Novia.
WEART's founders leveraged their deep understanding of the human hand to conduct pioneering research in developing cutting-edge wearable haptic interfaces. During their Ph.D. studies, they designed haptic interfaces for research applications, including simulating virtual objects, enhancing teleoperation, and enabling tactile communication between distant users. These early developments paved the way for WEART's current product lineup, including TouchDIVER and others.

e-Novia plays a crucial role by supplying vital financial resources and invaluable technical and business development support, which are essential for the successful entry of our products into the emerging and dynamic market.
We believe haptics is the key to unlock novel use cases in virtual and augmented reality, which can be meaningful only when accompanied by tactile sensations. Think of VR prototypes or virtual showrooming: there are thousands of products that we can evaluate only by touching them, and as of today, they are excluded by immersive solutions.
By integrating haptics into VR, AR, and MR applications, we can entirely realize new dimensions of user engagement and immersion, therefore enhancing the overall quality and utility of these experiences. We keep developing innovative technologies and products, while empowering users to immerse themselves in the extended reality experience.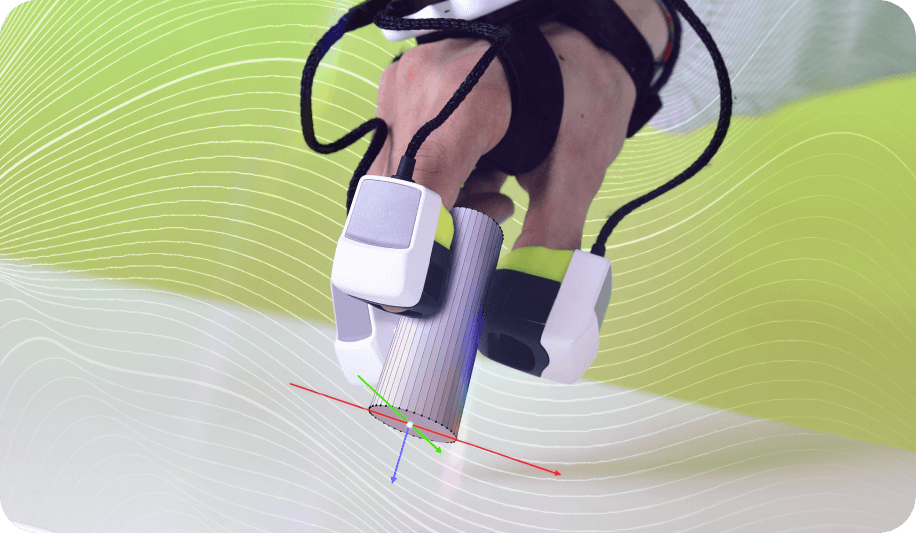 We see a future where spatial computing and XR technologies are
the new normal
in the fruition of digital content, information and daily life. Buying decision, learning needs and remote social interactions will be supported by dematerialized versions of products and activities
made tangible by our haptic solutions
and products. We are revolutionizing the way people interact with digital contents making the intangible tangible. 


Just a touch away.
Extended reality applications today have a big boost from the massive progress in hardware and software and the high potential of competition in this market. XR market has been focused for the last 10 years on the visual part of the experience, trying to provide comfort and convincing content to the user.
Now the focus has moved to interaction: most headsets integrate cameras to read user hand movements, to substitute the controllers. This results in a more natural and comfortable interaction, closer to the one we have when we touch and grasp objects in real life. Which will be the accomplish of the user to touch the objects and shapes.
Moreover, haptics will unlock novel use cases in VR/AR that only make sense if implemented with tactile sensations.




Foundation of WEART company

Foundation of WEART company



Media and influencers reviews
You are missing touch until now
3 tactile sensations – forces, textures and thermal cues – in a single device 
The "key" to enter the world of haptics in 2D and 3D contents 
A haptic solution to increase the realism of digital contents