TouchDIVER incorporates a full stack of technologies. Advanced and patented hardware and electronics to provide co-localized haptic feedback, finger tracking and software for augmenting new and existing digital content.
Software and hardware
components
Learn more about our patented technology
Flex sensors to perform the most precise gestures
IMUs and algorithms to capture wrist movements 
Force, texture and thermal cues feedback 
Software Development Kit for products range
BLE wireless module Dongle BLE and Middleware application
Pre-computed textures for most common materials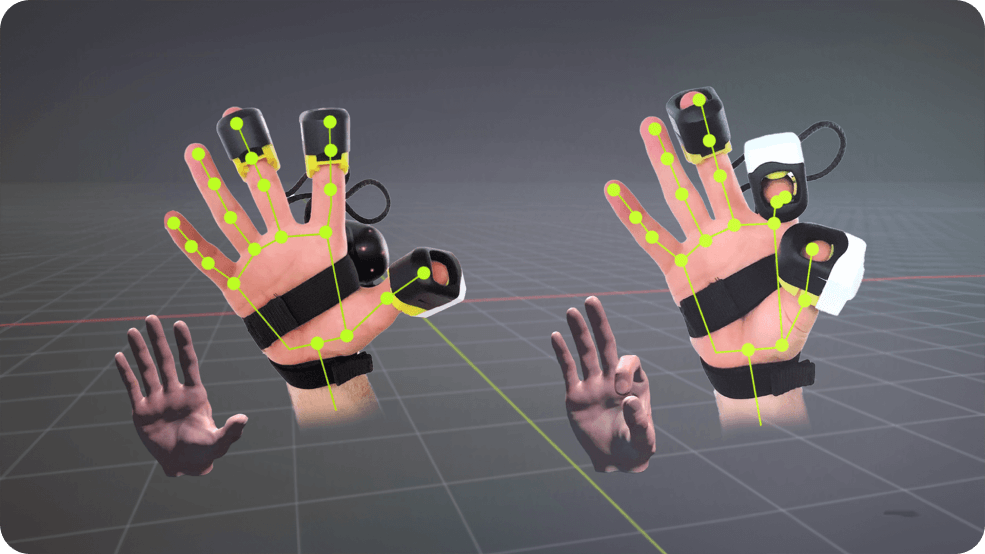 TouchDIVER enhances virtual environments with precise finger-tracking capabilities, allowing users to replicate natural hand movements in extended reality by capturing individual finger movements. Pinkie and ring finger positions are calculated from thimbles data.
TouchDIVER acquires hand and wrist positions from either the HMD or external trackers, offering compatibility with various controllers like Meta, Pico, HTC Vive, Windows Mixed Reality, and more for unified tracking. It relies on the headset and connected controllers to accurately capture spatial hand movements. In structured environments with cameras and lighthouse trackers, placing markers on the TouchDIVER is sufficient for precise tracking.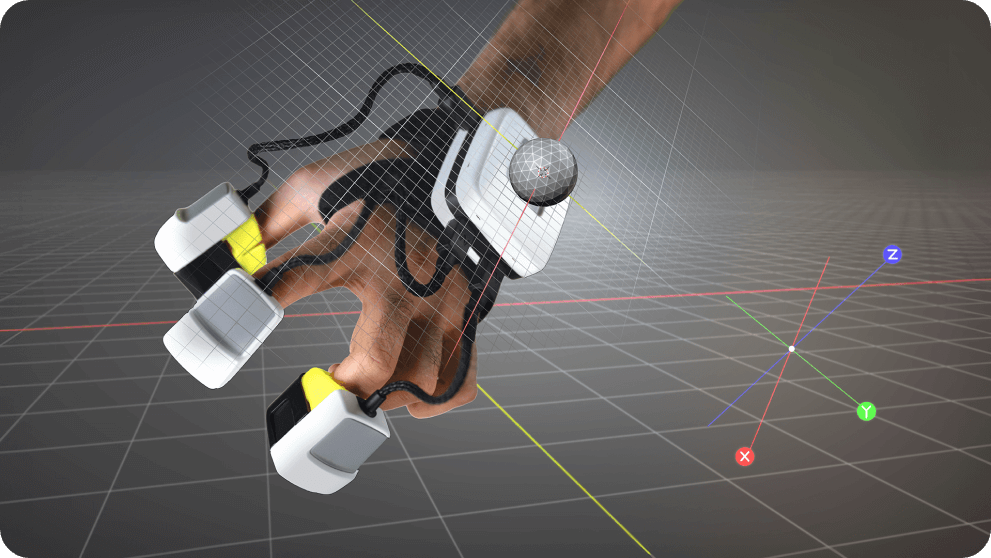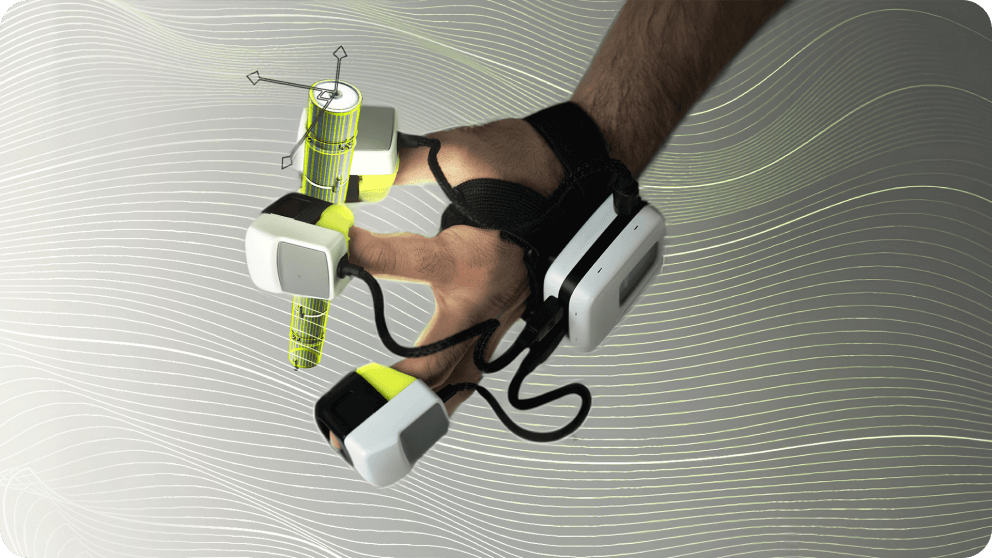 TouchDIVER device offers realistic tactile sensations with high precision and speed, by applying cutaneous force to the fingertip through a mechanical transmission actuated by a servomotor. It uniquely co-localizes various feedback types, including texture-based vibrations and thermal cues on the same skin area, setting it apart from other skin indentation devices.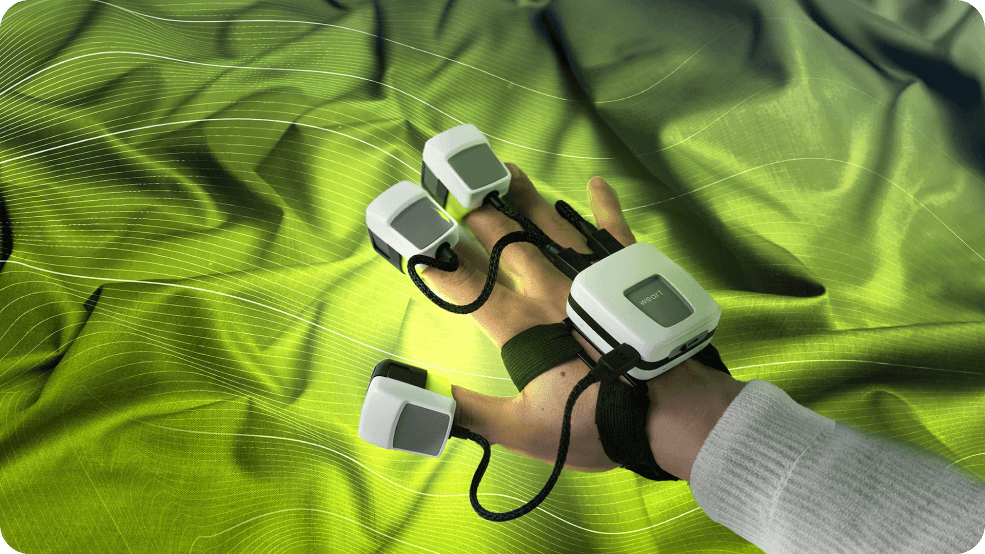 TouchDIVER features advanced texture rendering techniques to create lifelike tactile sensations resembling real-world textures. It dynamically adjusts tactile signals in real-time based on the user's hand speed and movement, enhancing the overall realism. The device employs vibrotactile feedback and piezoelectric haptic actuators to achieve precise and fast texture reproduction, incorporating cutting-edge technology.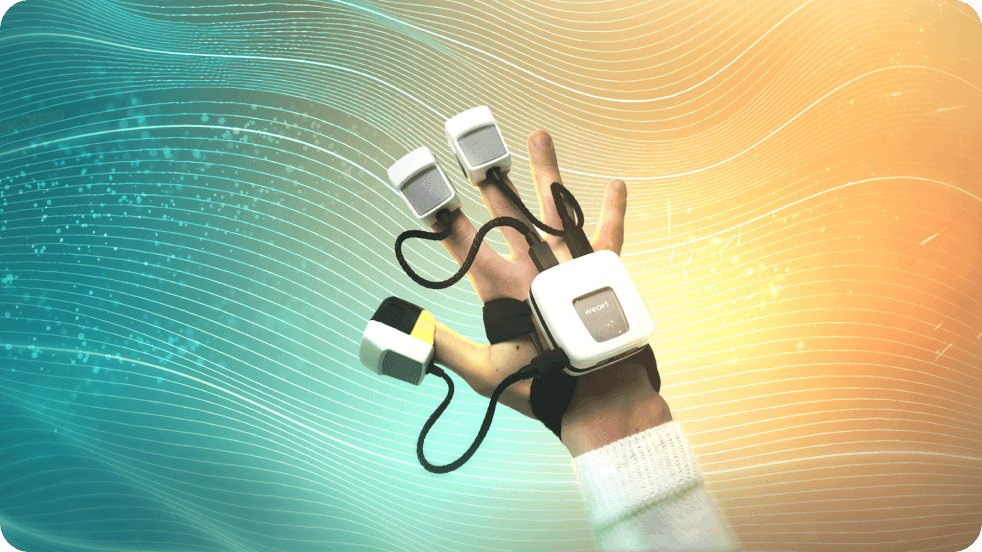 TouchDIVER elevates the sense of touch through thermal feedback, enabling users to experience temperature-related sensations in extended reality environments. It simulates heat or cold sensations on the skin, offering a wide temperature range from 15°C to 42°C with exceptional resolution and response time for a truly immersive experience.
We offer a user-friendly
Software Development Kit (SDK)
to create immersive haptic experiences with TouchDIVER. It includes features like a designer interface for adding tactile sensations through drag-and-drop or scripting, an avatar hand model with the glove, and tracking capabilities. Available as plugins for
Unity and Unreal Engine,
allowing
easy integration
into existing or new projects.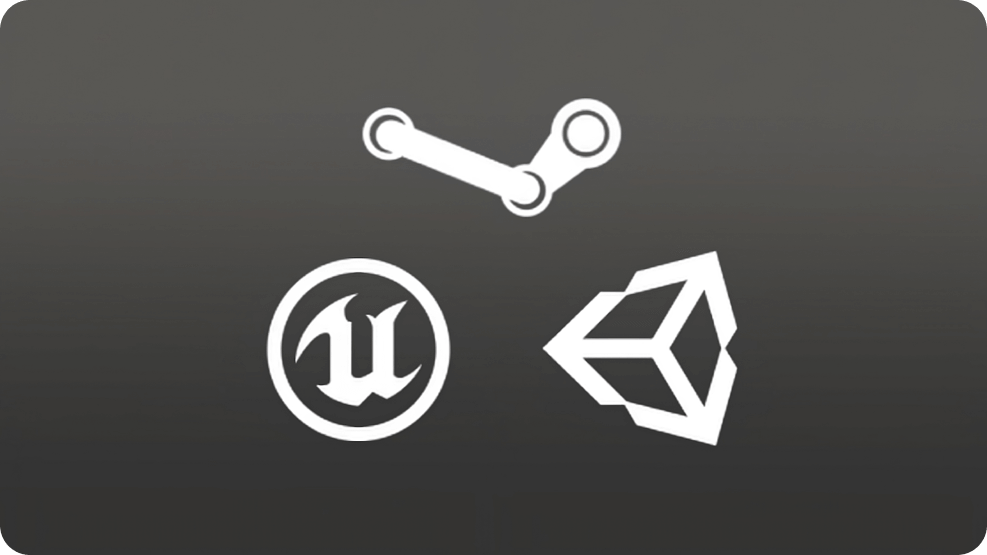 The USB Dongle is essential for wireless communication between your PC and TouchDIVER. It uses Bi-directional BLE protocol to manage proprietary communication, reducing latency. 
The Middleware application serves as a desktop tool to enhance communication between the SDK client (Unity, Unreal, and Low-level API) and TouchDIVER.
The haptic library consists of pre-computed textures representing common materials, which are customizable within the SDK to recreate various surface finishes. These textures are recorded using patented technology, offering detailed descriptions of vibrations during fingertip-surface interactions. Available for custom library configuration.