SIGGRAPH 2023 Experience Recap
We are back from the
50th anniversary of

SIGGRAPH 2023

,
the world's leading conference for computer graphics and interactive techniques! From
6 to 10 August 2023
, we joined the global community of innovators in technologies and applications by showcasing our 
TouchDIVER haptic technology
.
Many attendees stopped by to test it firsthand in a virtual environment, making experience of co-localized haptic feedback and finger tracking features. To mark this special anniversary of Siggraph, we also introduced
the
first "touchable" hot Utah teapot 
in our VR demo. Here is a recap of our experience at Siggraph 2023!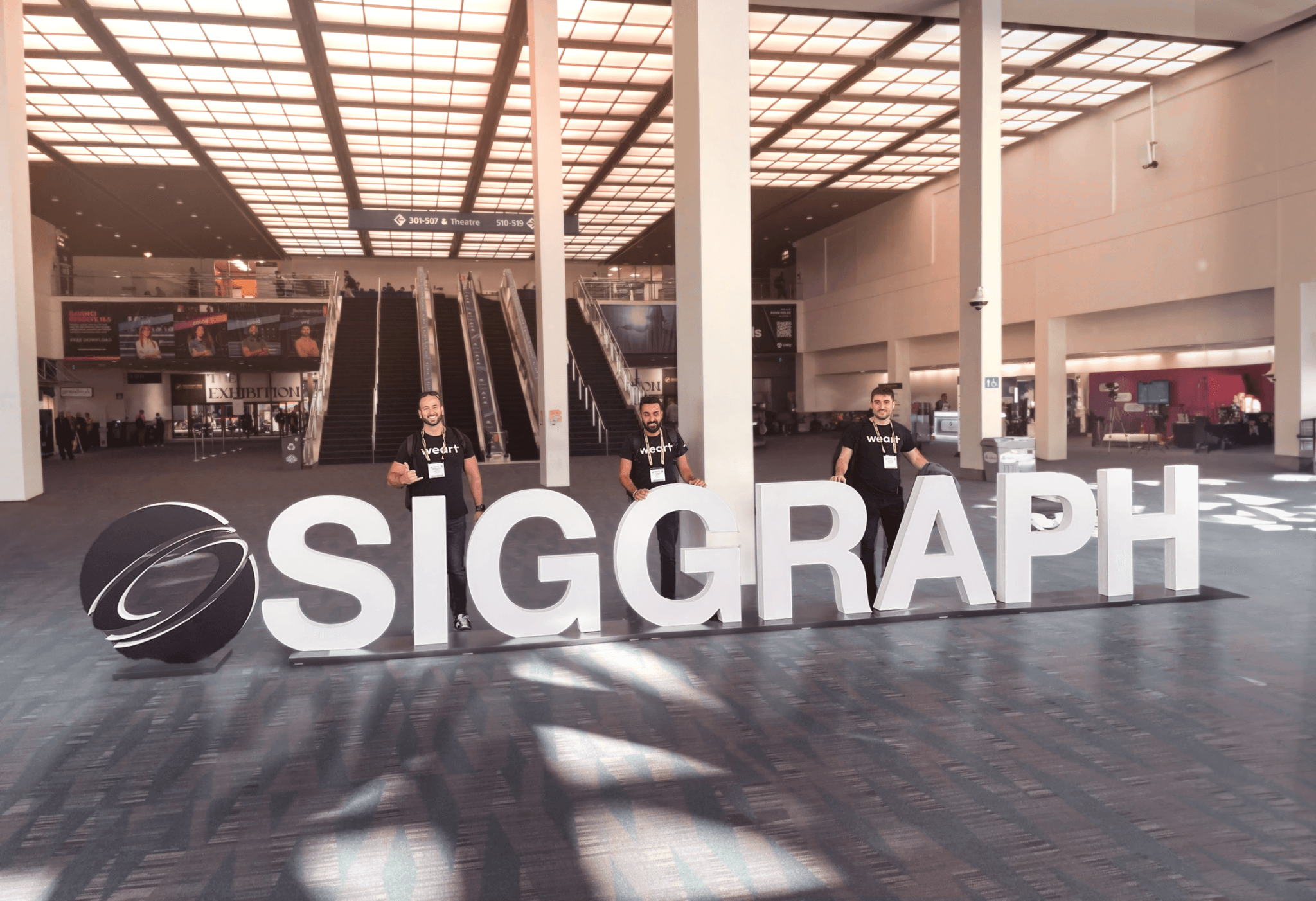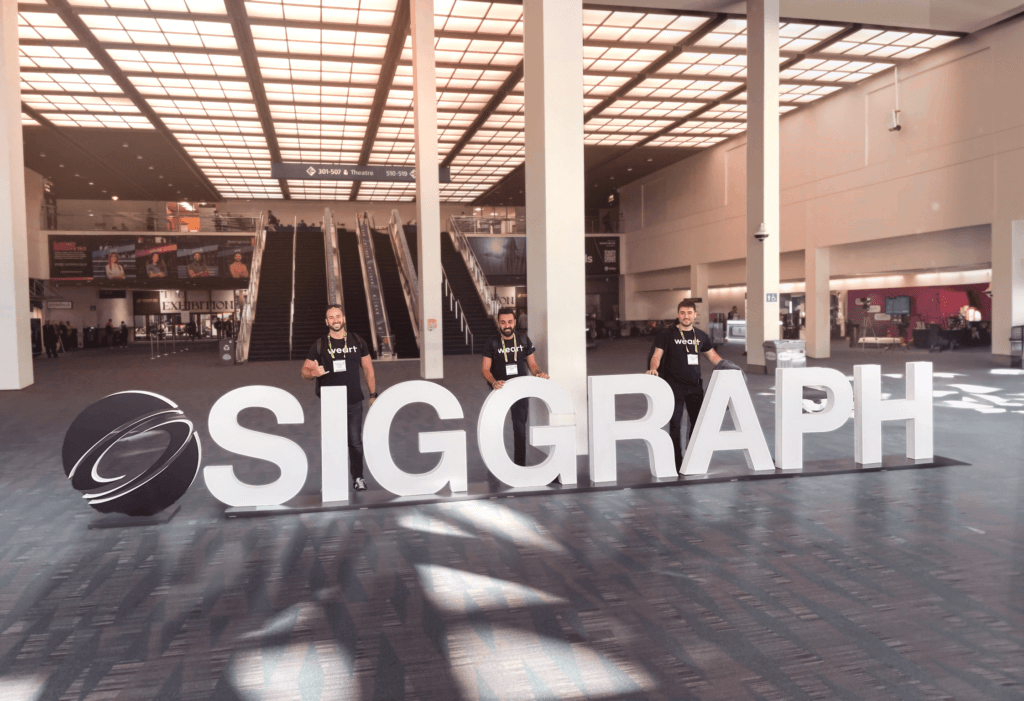 SIGGRAPH's 50th Anniversary: celebrating historical innovations in technology
Vintage games and consoles, early robot and hardware prototypes, and the most renowned and
historic innovations
took center stage throughout the entire exhibition in celebration of SIGGRAPH's 50th anniversary. Among these notable exhibits was the
Gravity Grabber
, "the grandfather" of our TouchDIVER. This wearable haptic display allows users to experience the sensation of weight when interacting with virtual objects. We joined the celebration of the history of computer graphics by creating
the first touchable hot Utah teapot in Siggraph
. The Utah teapot is a 3D benchmark model that has evolved into a recognized reference object. Originally created in 1975 by the computer graphic researcher Martin Newell, it represents a mathematical model of the Melitta-brand teapot, distinguished by its nearly perfectly symmetrical form. At our booth, visitors had the chance to make some (virtual) tea using the hot teapot, while experiencing lifelike hot and cold sensations on their fingertips.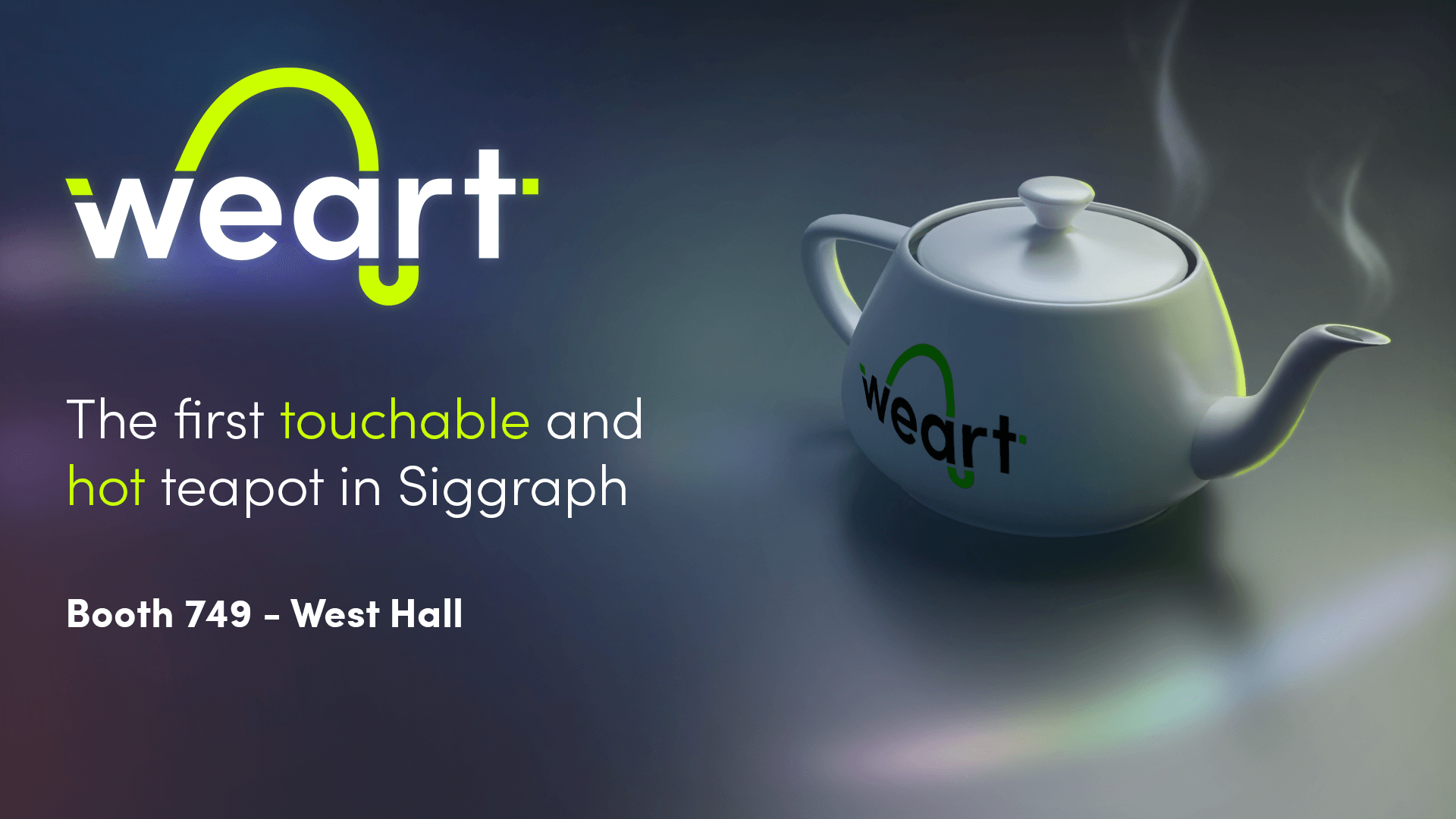 Our debut at SIGGRAPH
This was our first time in Siggraph as exhibitors, and we are truly impressed by the audience's enthusiasm! We would like to thank all visitors for coming by and for leaving us valuable feedback on our product and demo experience. Every exhibition is an unparalleled opportunity to see the results of our work and collect new insights for future developments.

To spot our booth and to know more, watch the interview to our co-founder Guido Gioioso: https://www.youtube.com/watch?v=0wRqsVk2jRo