TouchDIVER enables
lifelike interaction

in robotics and XR experiences
FULL HAPTIC FEEDBACK




TouchDIVER delivers comprehensive

haptic stimuli

, allowing users to experience 

force feedback, textures rendering

and even 

thermal cues.
FINGER TRACKING INTEGRATED
The glove incorporates accurate sensors that  

track hand and finger movements

, enabling users to interact naturally with virtual objects and environments.
SOFTWARE DEVELOPMENT KIT
A user-friendly SDK available as plugins for Unity and Unreal Engine, allowing easy integration into existing or new projects. We provide APIs in C# and C++ for accessing low-level functions to create highly customized VR applications.
Usages of
TouchDIVER in research
Programming concepts on Unity or Unreal graphic engine (C++/C#)
Use of tracking data for algorithms development
Development of control algorithms for haptic feedback
Studies of perception/neuroscience
Development of teleoperation environments (simulated or real) with haptic feedback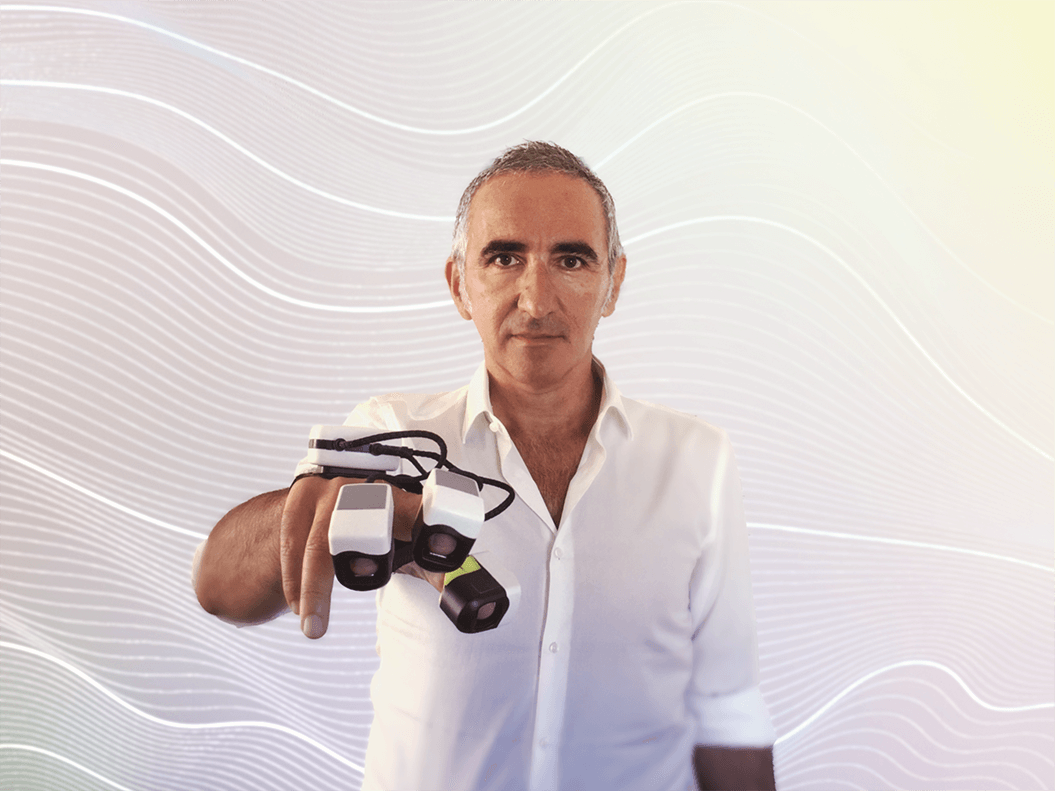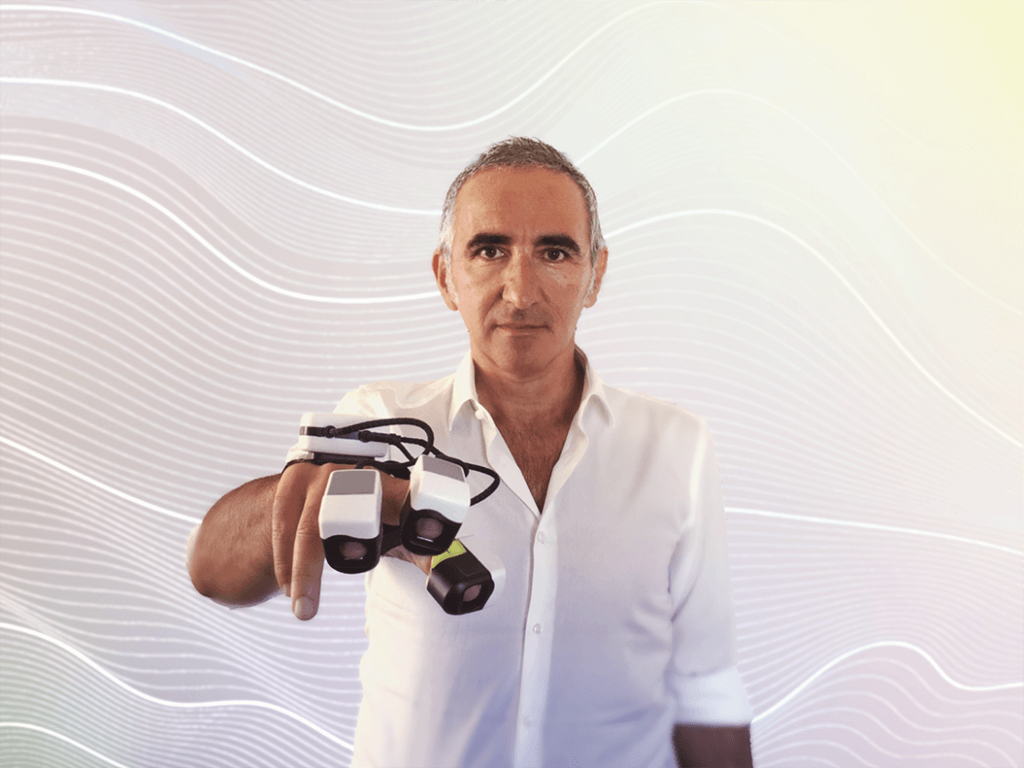 A special tool for
teaching and experimenting
Experiment the power of haptics with accessible source code for TouchDIVER. No full VR setup is required. Let students implement their own code and avoid the adoption of VR hardware during teaching activities.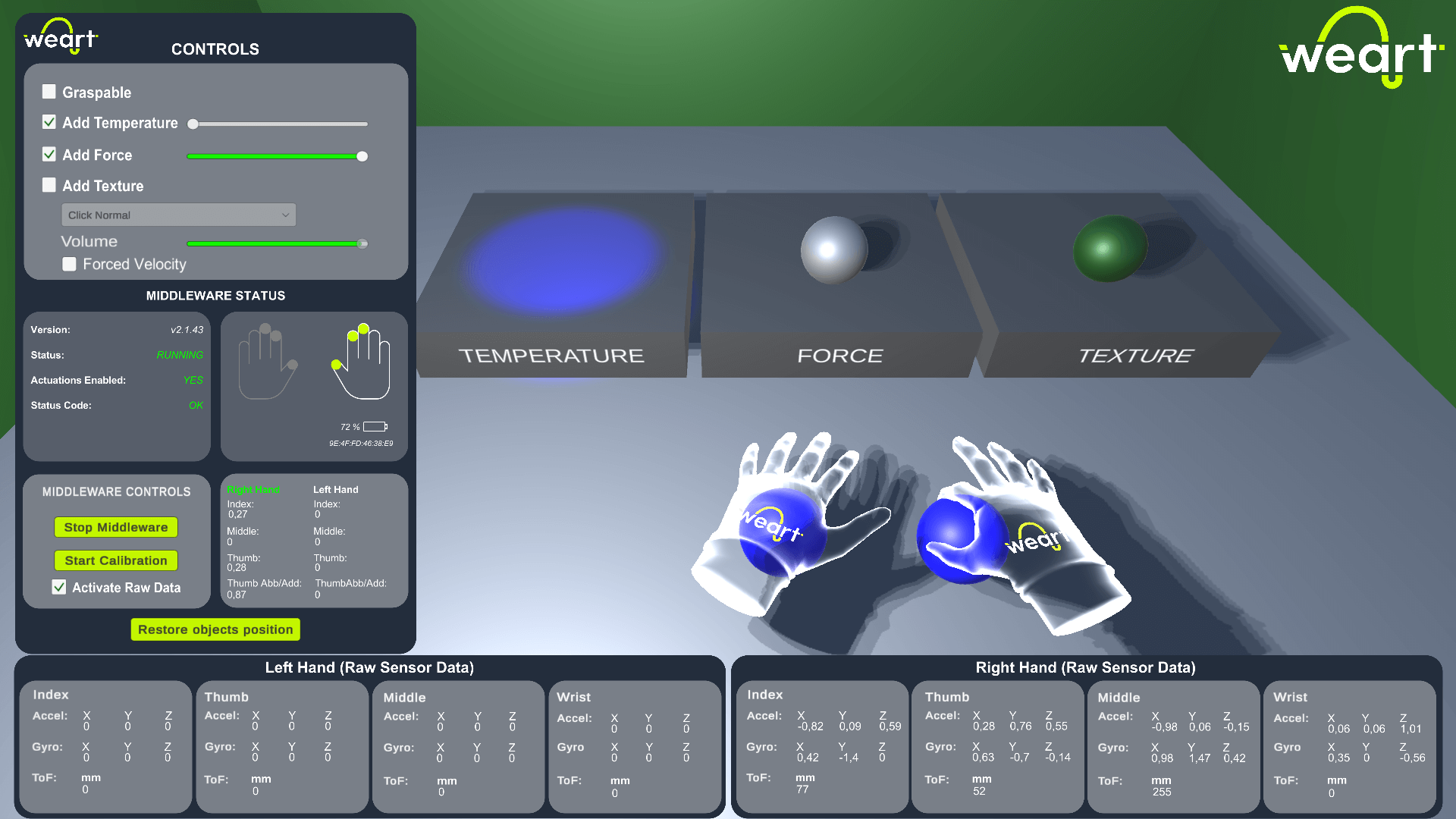 Apply haptic feedback using sliders and easy-to-use controls
Explore the textures library 
Read and export raw data from fingers' tracking sensors 
Use it as a blueprint for haptic programming exercises
Our

global network of academic customers
Universities and research centers we work with
How TouchDIVER

helps research
Examples from our clients and partners
Università La Sapienza di Roma
The research group at the Antonio Ruberti Department of Computer, Control, and Management Engineering investigates various haptic feedback methods for guiding needle insertion in soft tissues using remote-controlled robots.
XPrize 2022 with University of Nevada
The Robotics team of University of Nevada teams within XPrize 2022 created a humanoid robot and an accompanying system that can be controlled by a person via TouchDIVER haptic glove. 
IDSIA USI-SUPSI provides the user with a natural human-robot interaction interface through TouchDIVER to feel the interactions and enhance the tele-manipulation tasks.
Let's talk

about your needs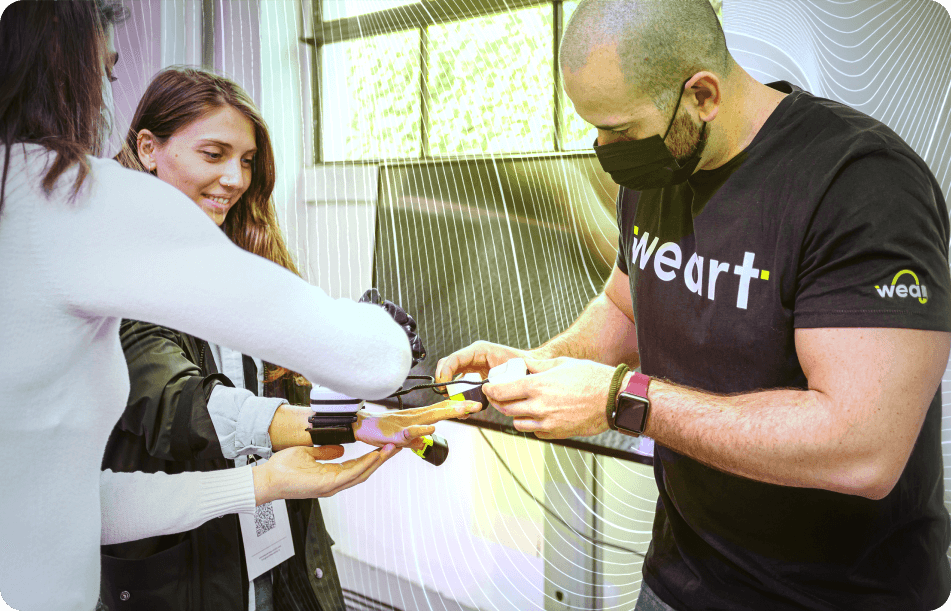 WEART's foundation goes back to the meeting of Guido Gioioso and Giovanni Spagnoletti during their Ph.D. studies at the Robotics and Automation Lab at the University of Siena, under the guidance of Prof. Prattichizzo. In 2018, they founded WEART company together with the engineering and industrial partner e-Novia.
Our mission is to enable tangible digital replicas of products and digital environments by giving them lifelike tactile properties. We manufacture and sell easy-to-use hardware and software haptic solutions that unlock the effective use of virtual simulations and augment digital content.
We strive to advance the use of haptics by focusing on creating high-quality tactile feedback, curated design, and a seamless user experience. 
One

device,

three

co-localized feedback
Unlock the power of haptics in your research project
Cutaneous force on the fingertip, with high resolution and speed 
Realistic tactile sensations that closely resemble real-world textures
Temperatures range from 15°C to 42°C, with exceptional response time