New tools features available for TouchDIVER
We are going to release new improved features for TouchDIVER haptic glove, which will allow our customers and end users to take lifelike haptic feedbacks to a step forward. We have worked to offer a more accessible middleware interface, we have updated finger tracking calibration and new Unity/Unreal SDK options. Here is a summary of all new features!
Intuitive M

iddleware 
We have worked to provide our customers a smoother experience: 
More intuitive Middleware, so it is now possible to 

manage most of tasks for starting, running, and stopping haptics

 experiences. 

 

Thanks to a 

visual debugger

 for actuations there is no longer need to wear the device during the development step. 

 
These improvements are particularly helpful for developers and people running experiences during events or exhibitions. 
New h
ardware
 and 
improved 
finger tracking
Hand's back mounting is now available, which allows hand movement tracking compared to previous bracelet-like mounting. With the new tools features, customers and end users will experience:  
a higher accuracy of finger tracking. 

We worked to boost accuracy in tracking fingers closure and management of occlusions. 

 

3 seconds for calibration procedure. It won't be necessary to measure hands or enter sizing, the process is run automatically. 

 

boosted haptics feedback, so it is now possible to create constant vibrational feedback (independent from the interaction between touchable objects and virtual hand).

 

access to tracking log data from built-in sensors. It is now possible to analyze tracking data offline, prototype your own tracking algorithm or post process users actions and generate analytics about the user experience.

 
Unity 
and Unreal 
SDK tools
As for SDK: 
samples are provided with gestures demos to help create a custom hand gesture based on tracking data from our SDK. 

 

the c

ontroller's position presets for wrist tracking are now available on SDK, and allow to mount controllers in different positions to adapt to specific use case, whether it is on wrist or on hand's back. 

 

we also added new grasping events to trigger snapping, based on tracked hand position for customized interactions.

in order to implement feeling of an object wearing out during the experience – like melting ice – 

texture is now modified at runtime.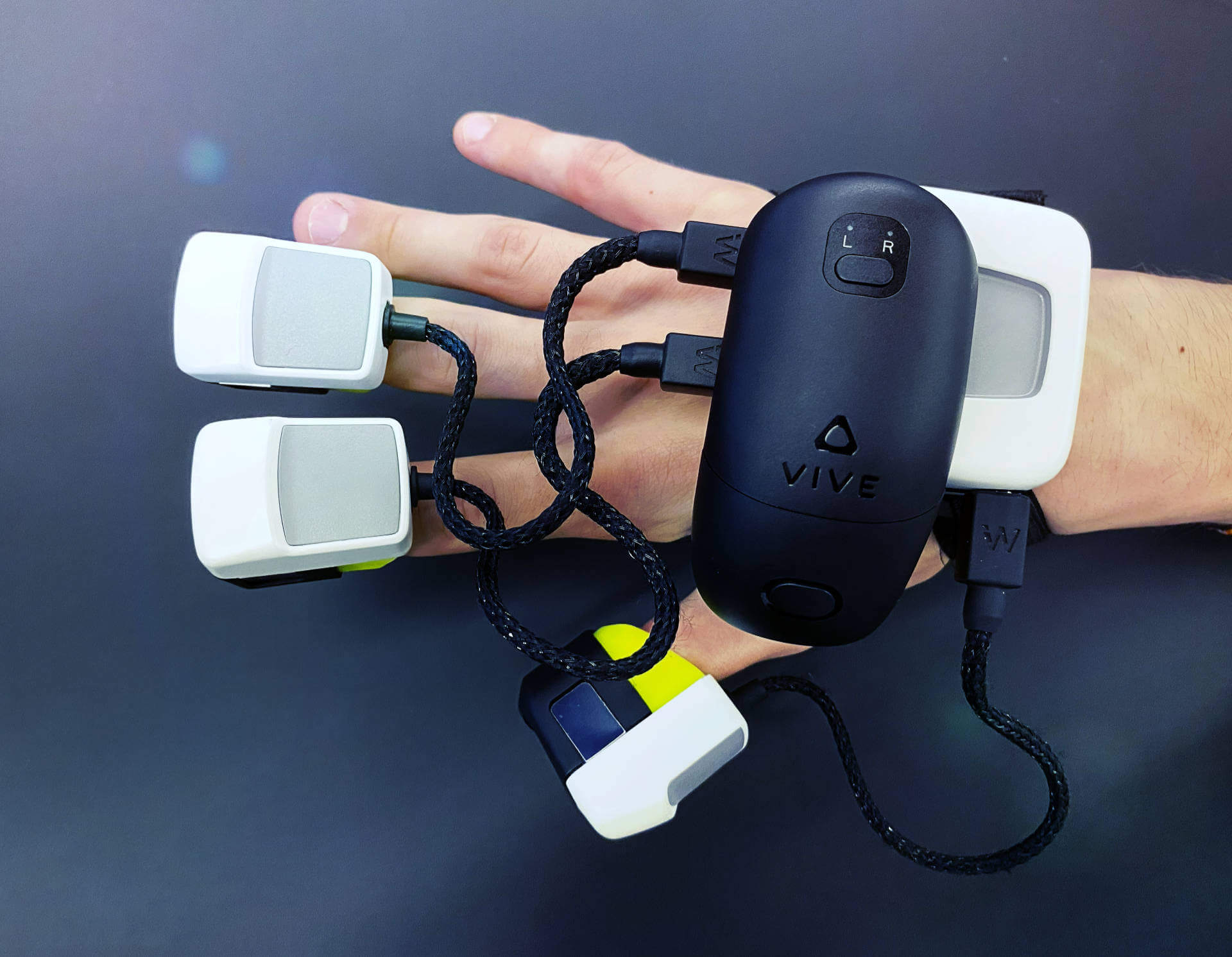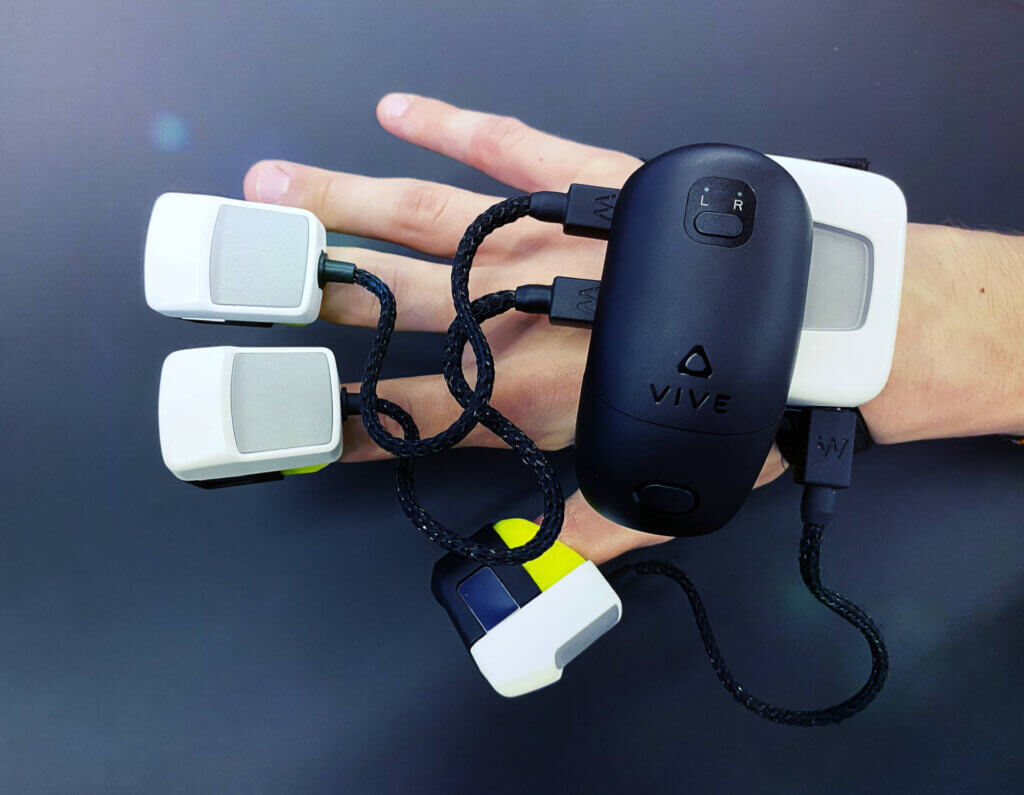 Tethered version for constant delay
A new device version is available with wired connection, enabling constant delay in data transmission and continuous usage. This version requires hardware accessories, so contact us for learning more or ordering your unit. 
We have worked on new demos to show improved finger tracking 

and 

we have improved fault diagnostics, 

in order to

 better support our customers in case of need.